Out of the Pandemic: A New Blend of Humans & Machines
The post-pandemic labour pools will look a lot different from the past, and the mix of technology and humans in many businesses will be permanently altered.
By Gregory Richards, Ph.D.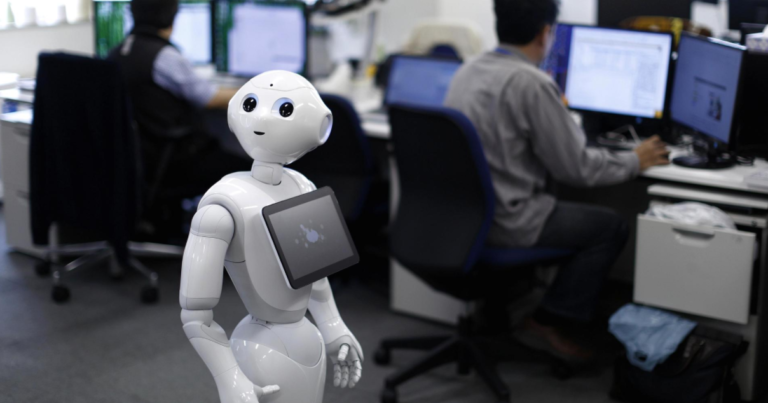 Some industries have thrived during the pandemic. Anything related to communications technology, for example, has seen rapid growth as people find ways to work in physically- distanced (remote) workplaces. Anything industry related to hospitality by contrast, has suffered significant slowdowns and job losses. There is a growing consensus that some of these jobs might never return to be permanently replaced by robotic processes and other technological tools. In addition, workers in some industries who had to adapt during the pandemic might not return, and some have shifted industries all together. Statistics Canada estimates approximately 500,000 Canadian jobs lost since February 2020. Time magazine reports that the US lost 40 million jobs during the pandemic and researchers estimate that 42% of these will be gone forever. All this to say that the post-pandemic labour pools will look a lot different from the past, and the mix of technology and humans in many businesses will be permanently altered. 
Although the public sector might be somewhat immune to these labour sector issues, given the significant deficits governments have incurred to manage the pandemic, a hiring freeze or downsizing is not out of the question. And arguably, the work of public servants has increased over the pandemic (i.e., someone needs to implement the rollout of the various subsidy programs) with many working remotely. Therefore, automation might help as we emerge from the pandemic with more work and fewer people available.
Public sector work includes many tasks that could be automated. Although agencies are in early stages of digital transformation and are preoccupied with initial steps to solidify data governance, advances such as AI robotic process automation have already begun to bear fruit. This paper will examine shifting dynamics in labour markets that are partially triggered by the pandemic. These dynamics will lead to a symbiotic future: a new blend of humans and technology in the workplace. 
Shifting Dynamics
US labour market data indicates that 40% of small businesses surveyed this past February reported that they had jobs they could not fill. Furthermore, there are more job openings this past spring than people in the labour market. This is especially true in the technology sector where job postings are up 30% in Canada for example relative to 5% in non-tech jobs. In the hospitality industry (hotels, restaurants etc.), workers who left during the pandemic to take on roles for Amazon and other growing firms do not plan to return post pandemic. In some cases, these dynamics will lead to higher labour costs for organizations who need staff. As a result, given the shift to AI and robotics during the pandemic to preserve physical distancing, these labour market realities will likely encourage many organizations to continue altering the mix of humans and technological tools in the workplace. 
Shifting the Mix of Technology and Humans
By now, we have become used to technology replacing humans: toll booths, parking lots, airport check-ins and of course ATMs are now commonplace. This trend has accelerated during the pandemic to extend to restaurants and hotels. A leading food industry company Picnic for example, has developed a robotic pizza maker that takes over some of the tasks in pizzerias. Humans still work on the more complex areas, but the programmable tasks involved in making the pizzas are now done by the robot. Similarly, Sally, a salad making robot developed by tech firm Chowbotics, is replacing humans in hospital and university cafeterias. Chatbots created by LivePerson and by IBM are replacing humans in call centres. The mechanical butler Savioke is being deployed in some hotels to deliver toiletries to guests. But robotics and AI extend beyond the hospitality industry. Robotics company AMP Robotics has seen a marked increase in demand for its assembly line robots. AI tools are being used in finance and legal industries to review loan agreements and in the publishing industry to gather and collate information. Microsoft for example, laid off several journalists at its news services opting to use instead AI tools that review and organize information. This trend continues into the music industry where iHeartMedia has replaced disc jockeys with AI tools. Areas such as translation and transcription have also seen marked increases in the use of automated tools that replaces or reduces the human head count. 
Our Symbiotic Future
Public sector work includes a significant amount of document processing, policy development and frontline client service. As noted above, all these areas are ripe for the integration of technologies. Robotic Process Automation (RPA) is already being used to process invoices faster and more accurately in some government organizations, and the opportunities for applying automation in areas where workers might not be available are emerging. Research by Ernst and Young suggests that in addition to RPA tools, technologies such as natural language processing can be used to interact with citizens, and "virtual thinkers" that include machine learning algorithms can help with complex decisions. E&Y suggests that RPA is an easy place to start since it is often regarded as inexpensive and relatively low risk. McKinsey suggest that 80% of the processes in HR, finance, and processing of applications for various government programs can be automated with a potential reduction of operating costs of 30%. More importantly perhaps, they suggest that most of machine-enabled processes can be created using existing technology available in government organizations. 
Research by Deloitte provides guidance on the types of tasks that can be automated in government: Any task that is rules-driven and repetitive that requires high levels of data manipulation. This assessment is consistent with the McKiCnsey findings that a large percentage of the tasks involved in areas such as finance and HR could be enabled with automation. The objective is not to replace humans, but to offload the repetitive tasks permitting humans to deal with more complex issues. This will become important since we fully expect that the volume and complexity of public sector work will likely increase post-pandemic. 
In summary, examples from the food and hospitality industries demonstrate that in the face of labour shortages, advanced AI and robotics technologies can help to support operational processes in ways not possible in the past. Current innovations in the public sector such as robotic process automation in financial and human resource management, improved citizen service delivery through the use of chatbots, and rules-driven application processing, can pave the way for additional exploration of human-machine symbiosis.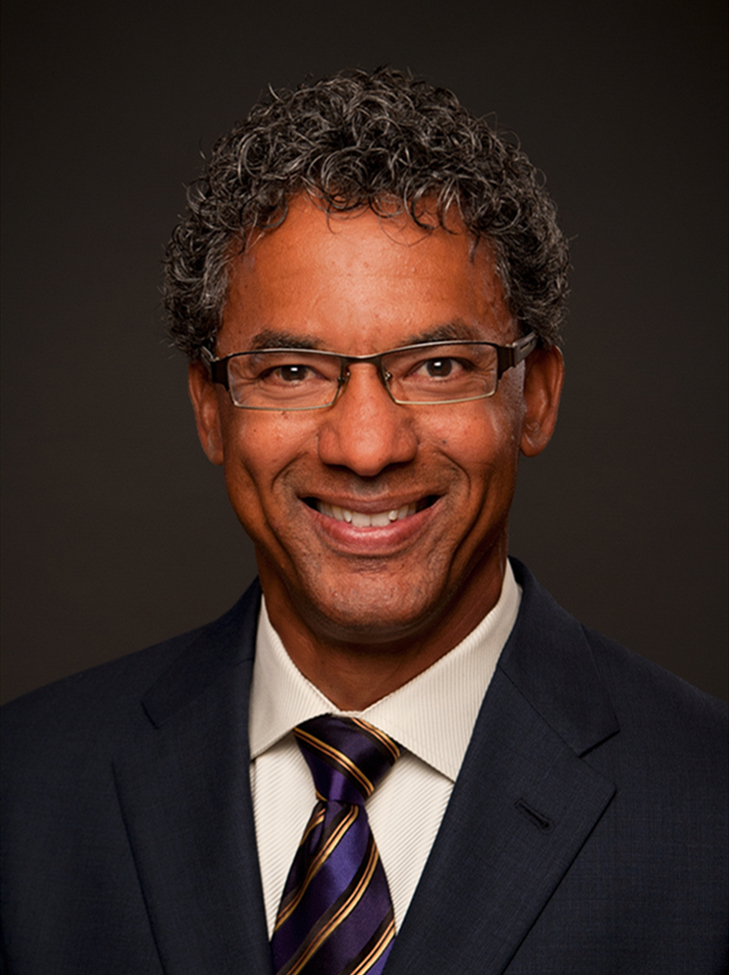 Gregory Richards, MBA, Ph.D., FCMC
Gregory is currently the Executive MBA Director and & Interim Vice-Dean, Undergraduate and Professional Graduate Programs at the Telfer School of Management at University of Ottawa. He was a visiting professor at the Western Management Development Centre in Denver, Colorado and a member of Peter Senge's Society for Organizational Learning based at MIT. His research focuses on the use of analytics to generate usable organizational knowledge.